Do you want an airpods?
For someone who spends their day listening to music or videos while working and also needs to jump on conference calls, the AirPods have been a welcome upgrade.
I carry the AirPods in their battery case in the coin pocket of my jeans everywhere I go. This means I always have access to audio entertainment and hands-free communications for up to 24-hours without having cords to deal with. It's a welcome upgrade in my daily life.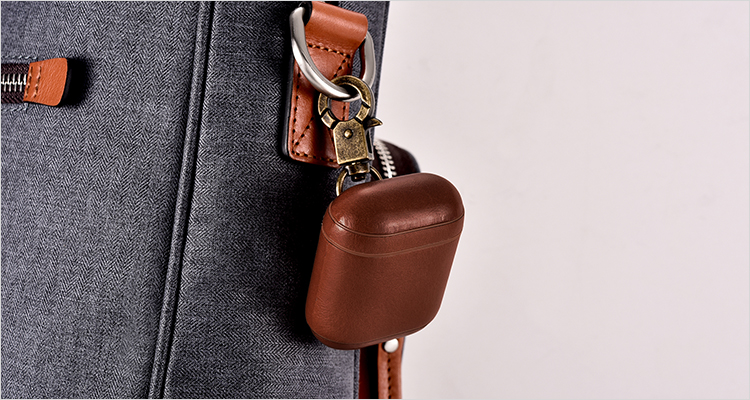 While at $159 the AirPods aren't exactly cheap, they're less expensive than other truly wireless earbuds and offer reasonable audio quality, wonderful battery life, and are a great example of Apple's design philosophy. I highly recommend them if you're in the market.
Apple AirPods headphones are delicate but easy to lose.Maybe you need an airpods case with metal hook.